21 May – 5 June 2020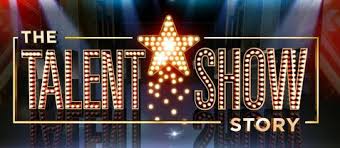 OAKFIELD'S GOT TALENT SUMMER 2020
LOCATION: YOUTUBE
HOSTED BY: Some talented pupils (any interested parties please send an audition video into the Music Department).
Oakfield Academy's Performing Arts Department is excited to announce its ambition to present a special 'virtual' OGT 2020 and we need YOUR help. We know there is a wealth of talent out there in our Oakfield community and we want the opportunity to showcase and celebrate that in a wonderful new way. So all you budding singers, musicians, actors, acrobats, dancers, comedians, poets, jugglers, magicians or even performing pets (!) out there – WE NEED YOU! We need a short recording of you (no more than 3 mins) showcasing your talent sent to us by your parents/carers.
We will then try and work some technical magic in order to combine the clips in order to create ONE SPECIAL VARIETY SHOW that we can all enjoy There will be no winners, just a celebration of your talent. As an additional challenge we would like you to try and include/feature a rainbow somewhere or somehow in your act, maybe through a costume, a song lyric or title (there are some obvious ones there haha) or even a backdrop. So now is the time to get creative and start rehearsing. We would ideally like to receive all videos by Friday 5th June but we will review this if more time is needed.
GOOD LUCK and GO FOR IT!